This post contains affiliate links, you can read more here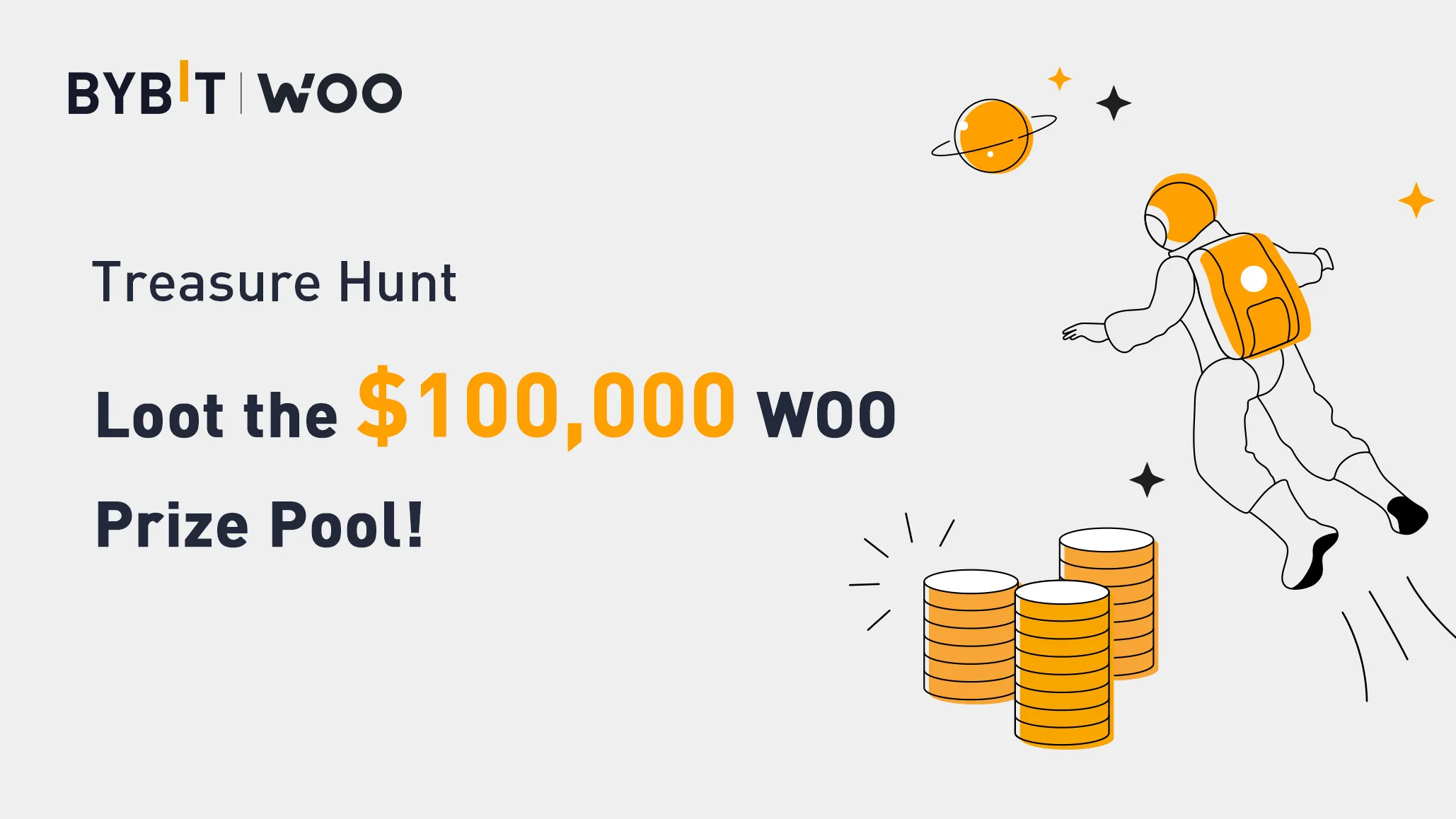 ---
---
Some of you may have noticed we have a new Spot listing… 👀
In celebration, we've set up a Treasure Hunt with $100,000 worth of WOO — one of the altcoins making major strides in the crypto world.
The prize pool will be split among three activities, giving you three times as many chances to raid the WOO bounty!
Event Period: Nov. 23, 2021, 10AM UTC – Nov. 30, 2021, 9:59AM UTC
Eager to get started? Click on the "Join Now" link below. (You must do this to confirm your participation in the event!)Join Now
#1: Share the News, Share $10,000 of WOO
Who's Eligible?
All users.
What Do I Need to Do?
Spread the news about our Treasure Hunt event and you'll get to claim a portion of the $10,000 WOO prize pool.
Either retweet our tweet here on the Treasure Hunt event and mention a friend in your retweet
Or share about this event in a crypto-related community with at least 400 members on any social media platform
Then, screenshot your retweet or post and fill in this form here.
What's the Reward?
All users who meet the requirements will receive an equal share of the prize pool.
#2: Make Your First Trades with WOO
Who's Eligible?
New users who have not made their first trade in Spot.
What Do I Need to Do?
Make your first trade on Bybit with at least $100 worth of WOO in Spot.
What's the Reward?
The first 6,000 users who make their first Spot trade — with WOO — will get $10 worth of WOO.
#3: Trade More WOO, Get More WOO
Who's Eligible?
Users who trade at least $500 worth of WOO on the "spot" during the event period.
What Do I Need to Do?
Trade more to earn more WOO!
What's the Reward?
$30,000 = Prize pool
X = Your total Spot trading volume in WOO at the end of the event
Y = The Spot trading volume in WOO of all participants of the event
Your rewards in WOO = X/Y*$30,000
All the best, bounty hunters! 💰💰💰
P.S. Join our Spot community on Telegram to stand a chance to win from a 200,000 USDT prize pool and 5 iPhone 13 Pro!
---
---
Terms & Conditions
Users must click on the "Join Now" button link to become eligible for their rewards under the Treasure Hunt event. Users who do not register using the button link will not be able to receive any rewards.
Any WOO reward will be issued based on the close price of WOO/USDT as listed on Bybit a day after the end of the event.
Rewards issued in WOO will be credited to the Spot accounts of eligible users while rewards issued in USDT bonuses can be found in eligible users' Rewards Hub under "My Rewards", within seven (7) working days after the end of the event. Users eligible to receive rewards will be notified via email of the distribution of rewards.
Trading volumes of subaccounts will be counted together with trading volumes of the respective eligible users' main accounts. Each participating user is not allowed to join the Treasure Hunt events twice, i.e. through their main account and subaccount separately.
Bybit reserves the right to disqualify trades that are deemed to be wash trades or illegally bulk registered accounts, as well as trades that display attributes of self-dealing or market manipulation.
Bybit reserves the right to cancel or amend any activity or activity rules at its sole discretion.