This post contains affiliate links, you can read more here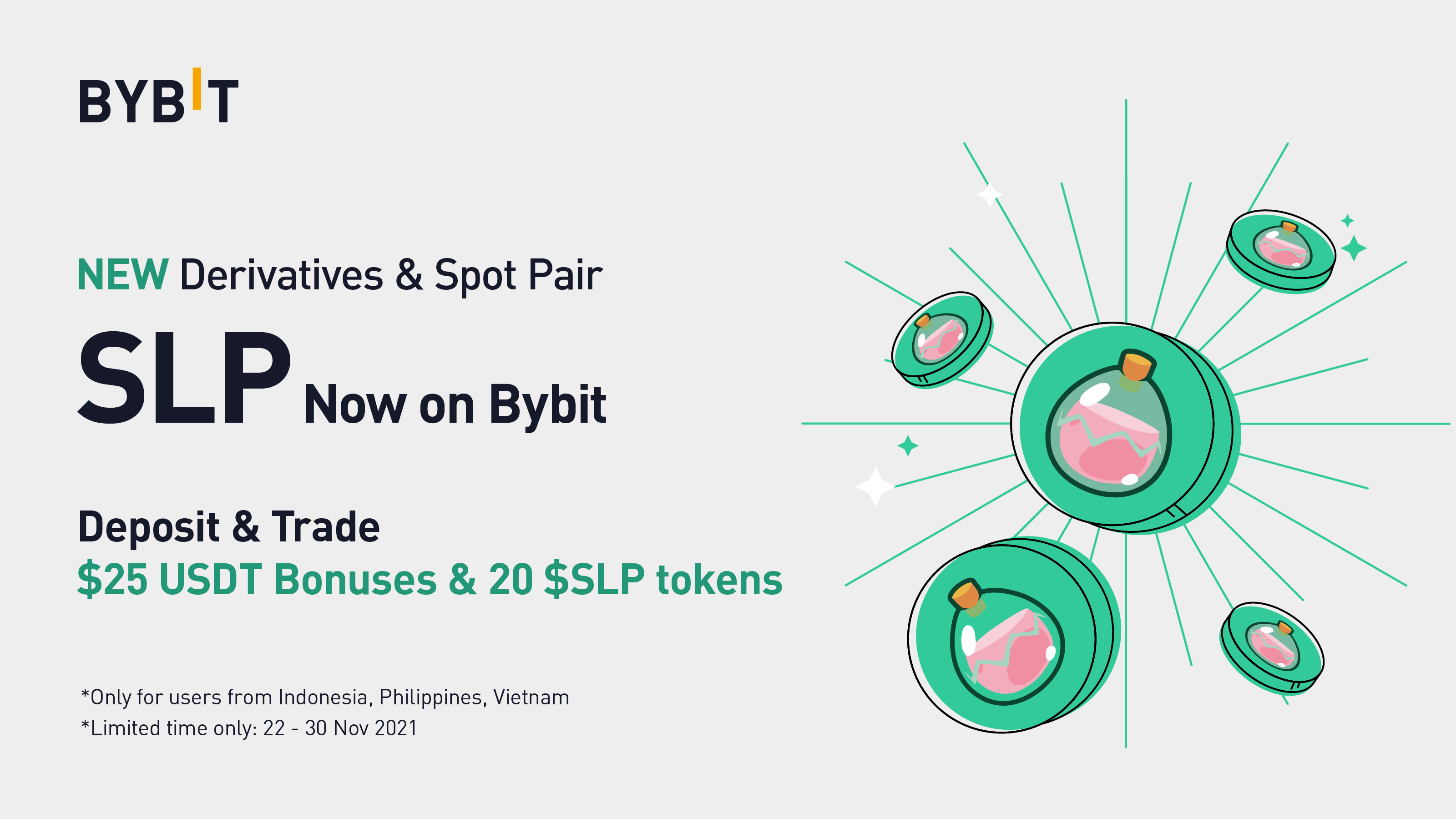 Bybit is thrilled to announce that SLP Spot and Derivatives pair trading is now live on the platform.
Earn Smooth Love Potion (SLP) tokens by playing the Axie Infinity game. This digital asset serves as a replacement for experience points.
To celebrate this great news, Bybit is launching an exclusive campaign for our communities in Indonesia, Vietnam and the Philippines!
Event period: 00:00AM UTC Nov. 22, 2021 – 11:59PM UTC Nov. 30, 2021
All eligible users will get $25 USDT bonuses and 20 SLP Tokens. A total prize pool of $10,000 worth of SLP tokens is up for grabs!
Simply follow these steps:
Step 1: Sign up on Bybit and complete KYC verification if you have not done so already 
Step 2: Click on the "Register Now" button on the blog to confirm participationRegister Now
Step 3: Make a Deposit in any token/coin & trade a minimum of $80 in SLP spot or derivatives
Step 4: Follow us on Social Media
Are you ready to grab all the bonuses? Don't miss this chance!
Want more rewards and bonuses? Follow us on Twitter to get the latest Bybit campaign and product updates!
Terms and Conditions:
1. Only users who participate in the campaign during 00:00AM UTC Nov. 22, 2021 – 11:59PM UTC Nov. 30, 2021 are eligible.
2. All SLP tokens are given out on a first come first serve basis.
3. Deposits cannot be withdrawn from Bybit account during the campaign period.
4. Bybit trading bonuses can be used as margin. They can also be used to cover trading losses and to offset trading fees prior to the user's own capital. Bonuses cannot be withdrawn, while profits from trading with bonuses can be withdrawn.
5. Eligible users will receive their bonuses under 'My Rewards' ten (10) days after the end of the event.
6. Bybit reserves the right to final interpretation with regards to this event.
7. Bybit reserves the right to disqualify trades deemed to be pseudo trades, displaying market manipulation attributes, bulk account registrations for additional bonuses, or other fraudulent attempts.